Augmenting first-responder decision-making with 3D LiDAR data
A key focus of police and first responders ― especially in the US over the last two years ― has been around preparing for active assailant scenarios. These often tragic incidents are happening in schools, at special event venues, churches and synagogues, and government buildings, and they are on the news each and every day.  
One of the key challenges faced in these scenarios by first responders is to understand the layout of the scene. Emesent Hovermap is a powerful solution for modeling challenging environments, both indoors and out. The use of 3D LiDAR to map building interiors and exteriors creates highly detailed digital twin 'blueprints' of a site, providing insights and situational awareness for the variety of agencies that work together during active assailant incidents. 
Earlier this year Emesent held a demo event in Bethesda, Maryland, USA. Originally intended for a school setting, with school still in session, the team transitioned to a high-profile special event venue with a similarly challenging profile. 
Strathmore Hall is a complex environment with different entrances and exits on multiple levels.  The demo was coordinated through the Montgomery Police Department who opened up the venue to other interested agencies, with attendees representing five different municipalities across a range of functional departments from forensics through to bomb squad and tactical operations.
On site, the Emesent team scanned the building and rapidly generated a detailed 3D model. This was supplemented with a Boston Dynamics Spot® robot providing actual real-time imagery from inside the hall.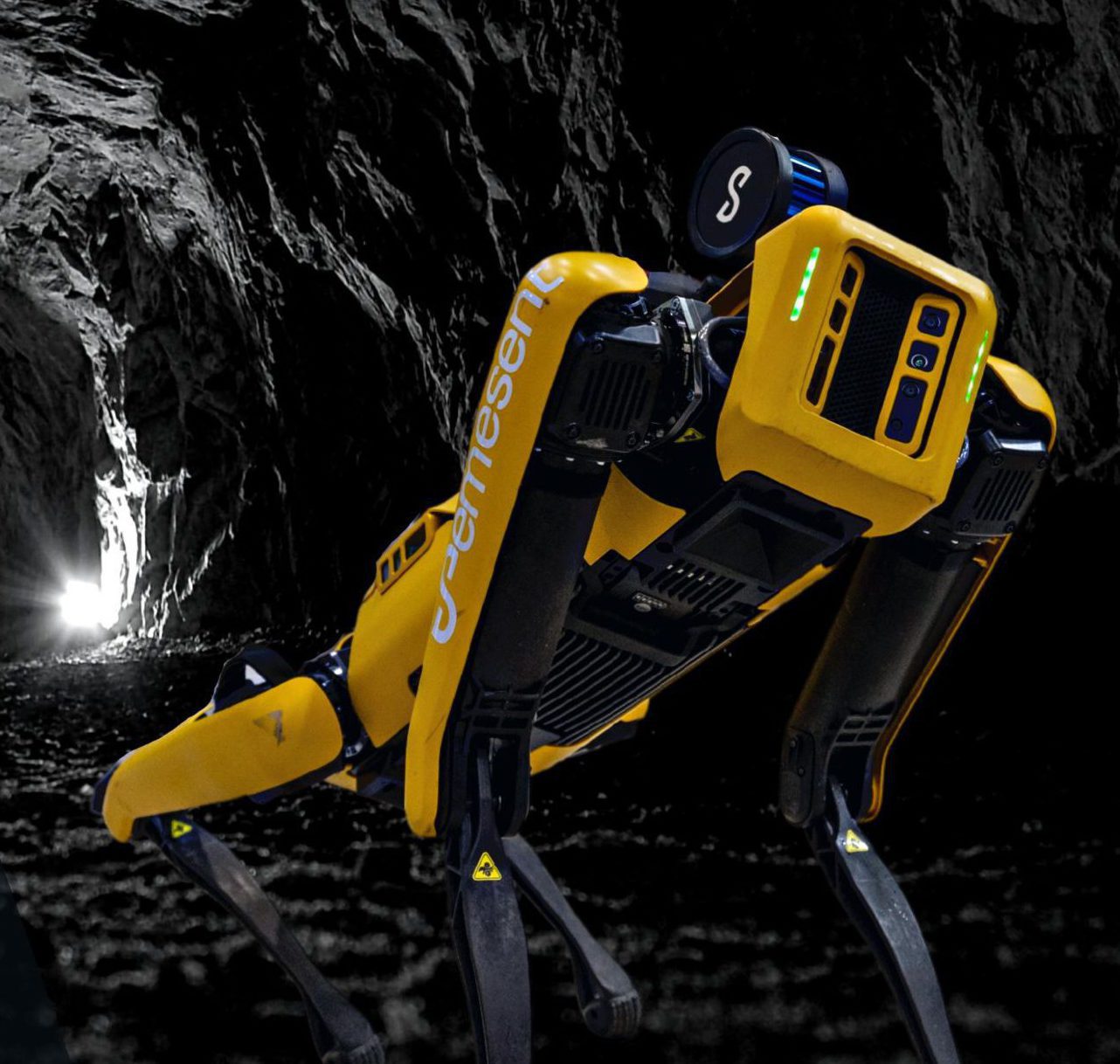 The goal was to share information and opportunities with all the different disciplines that were present. The team began with an accident reconstruction exercise. While the demos were run, officers had a chance to use the systems first hand.
The concept of 'collision reconstruction' reflected the interests of those at the demo. They could translate collision or accident reconstruction into the many different areas that they were individually focused on.
For example, the police recognized that with Hovermap, they could rapidly capture the accident scene and record dimensions, thereby creating an actionable digital record.
With the speed and accuracy of Hovermap's 3D data capture, road traffic police would be able to reopen major arteries after an accident much sooner, thus reducing inconvenience to the public and economic cost to the community.
Being able to prevent contamination of a scene – as well as automatically record changes during an examination of a very highly complex scene – was crucial for evidence gathering.
Hovermap's timestamp capability helps preserve evidence in a way other systems don't. Officers felt they'd be able to respond immediately and autonomously without disrupting evidence, reduce the amount of time they would be on a scene, and reduce the number of people entering a scene.
It was acknowledged that Hovermap would also provide rapid situational awareness. Officers would be able to clear a crime scene more quickly and also reach potential evidence hidden in challenging locations. 
During the demo, several law enforcement agency (LEA) officers used Hovermap to quickly and accurately capture the image of a vehicle, and then view that data within a very short turnaround. Officers felt the speed of information collection would benefit them, and using Hovermap increased the safety of the officers on site. Evidence preservation, rapid analysis, and decision-making done safely.
In order to demo GPS-denied autonomy, the team used a Boston Dynamics Spot® robot. With police departments deploying drones all the time, seeing how Emesent's solution could work seamlessly within their existing workflows with a drone (or robot) was critical.
Finally, the ability to integrate other sensors for additional data sources – such as gas sensors and other detectors – was something that law enforcement officers were keen to explore.
To hear more about the demo and other public safety and defense use cases, watch the video Powerful Decision Support with Data-driven Insights or reach out to our team.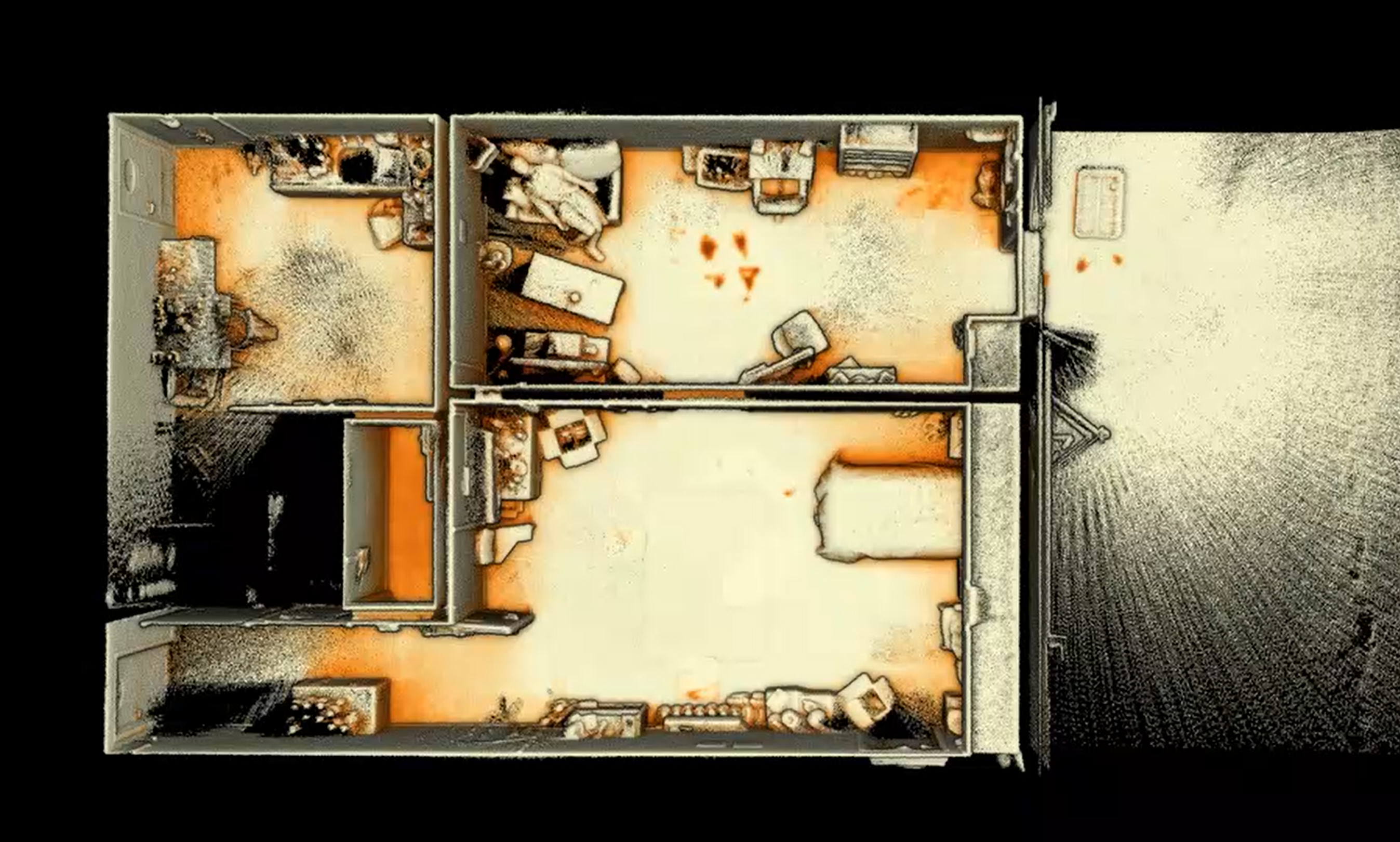 *
Have you heard about our early adopter program for Hovermap on the Boston Dymanics Spot robot?
START MAPPING THE INACCESSIBLE