Purchase a new Hovermap and extend its versatility with a free accessory. Broaden the range of applications and use your Hovermap in any environment.
OUR OFFER FOR YOU
Purchase a Hovermap ST or Hovermap ST-X with Mapping on a minimum term and receive 1 of the following 4 free accessories:
Backpack
Colorization Kit
Power-Grip Vehicle Mount
Telescopic Pole.
Offer ends 30 June 2023.
Get in touch through the button below to arrange a demonstration and take advantage of this offer.
MAPPING VERSATILITY
UNIQUELY VERSATILE
Hovermap's versatility allows you to deploy one unit for any scanning scenario. Easily switch between handheld, backpack, vehicle, or pole-mounted scanning to map just about everywhere.
MAP TIGHT SPACES
Hovermap's lightweight design makes it easy to carry when conducting a handheld scan, and the compact size allows you to capture even the tightest area without the need for tripods or other elaborate setups.
LONG DISTANCE SCANNING
Mounting Hovermap to a vehicle allows you to capture the area traveled, saving time and keeping you in the comfort of the vehicle. Or Hovermap can be mounted to autonomous vehicles while you remain out of harm's way.
REAL-TIME POINT CLOUD STREAMING
Hovermap streams a 3D point cloud of your mapped environment in real-time, so you can ensure you've captured all you need before you leave, even if Hovermap is mounted on the outside of the vehicle.
ACCESSORIES RANGE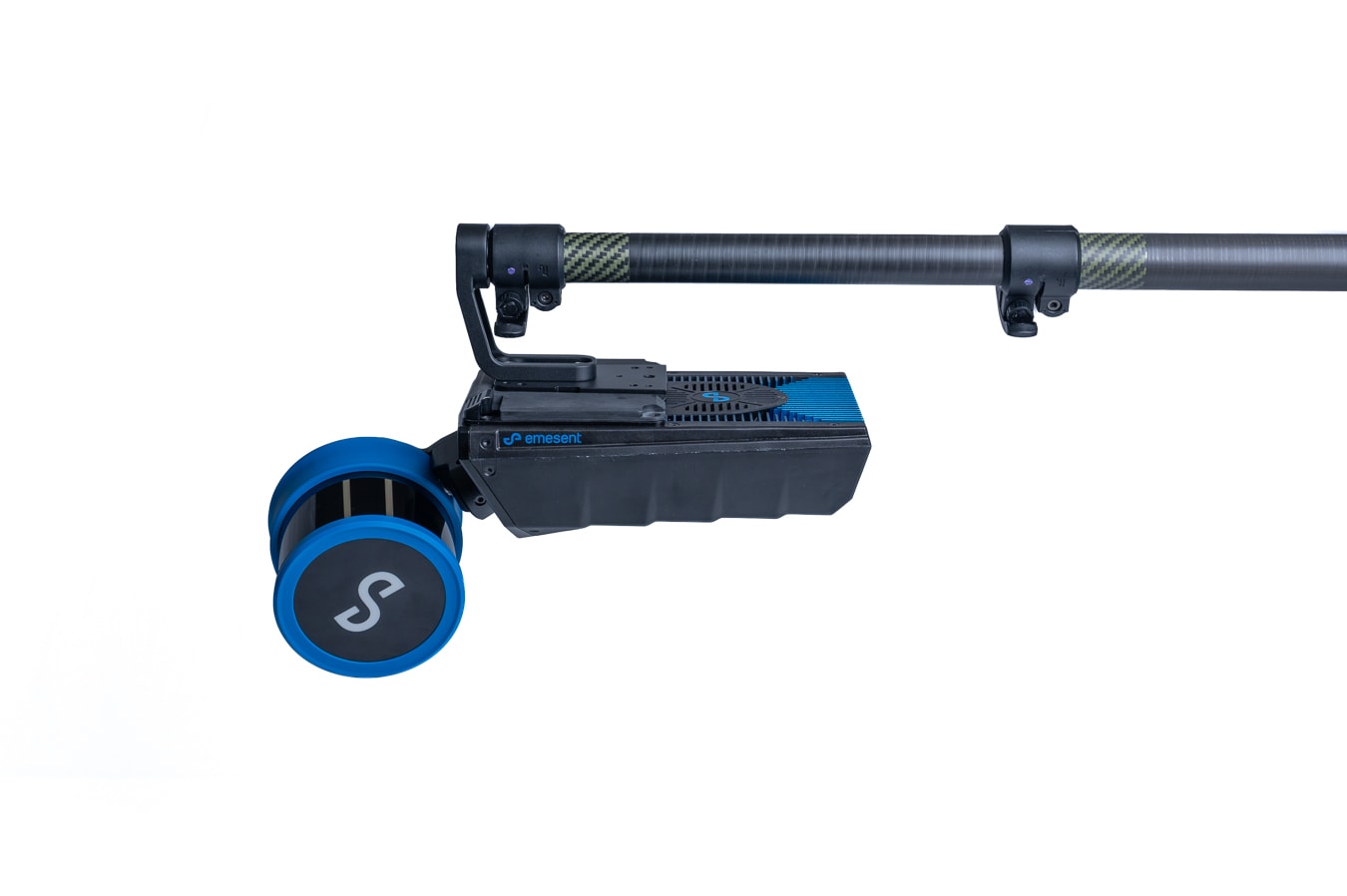 TELESCOPIC POLE
Reach new areas and map compact spaces with Hovermap mounted to the telescopic pole. Get up close for infrastructure inspection, or capture ceiling spaces or other voids with ease to capture areas that were previously inaccessible.
POWER GRIP VEHICLE MOUNT
Cover ground quickly and map long distances with the power grip vehicle mount. Quickly and easily attach Hovermap to almost any surface with the adjustable suction cup. A swivel ball joint system provides additional adjustability.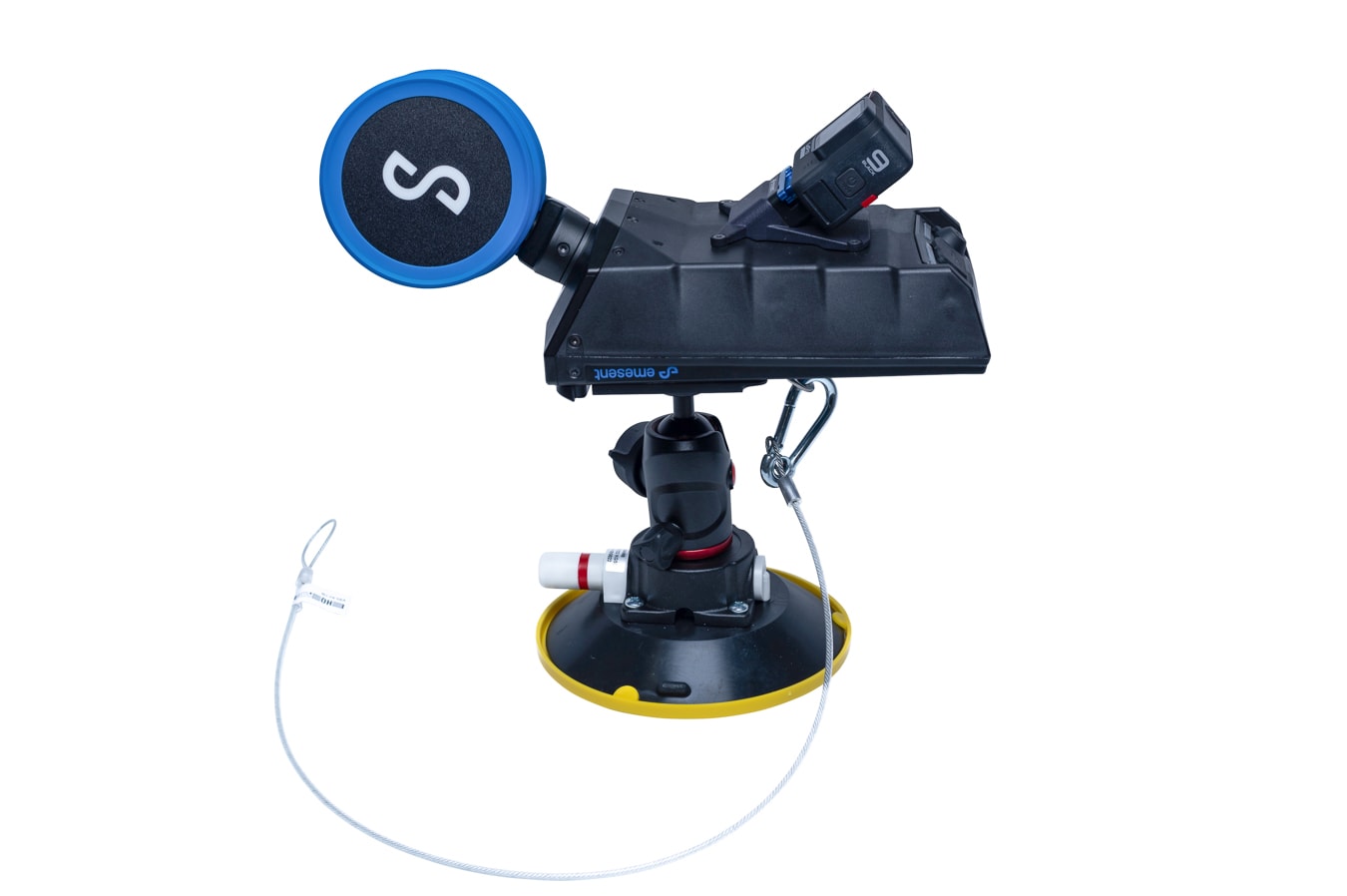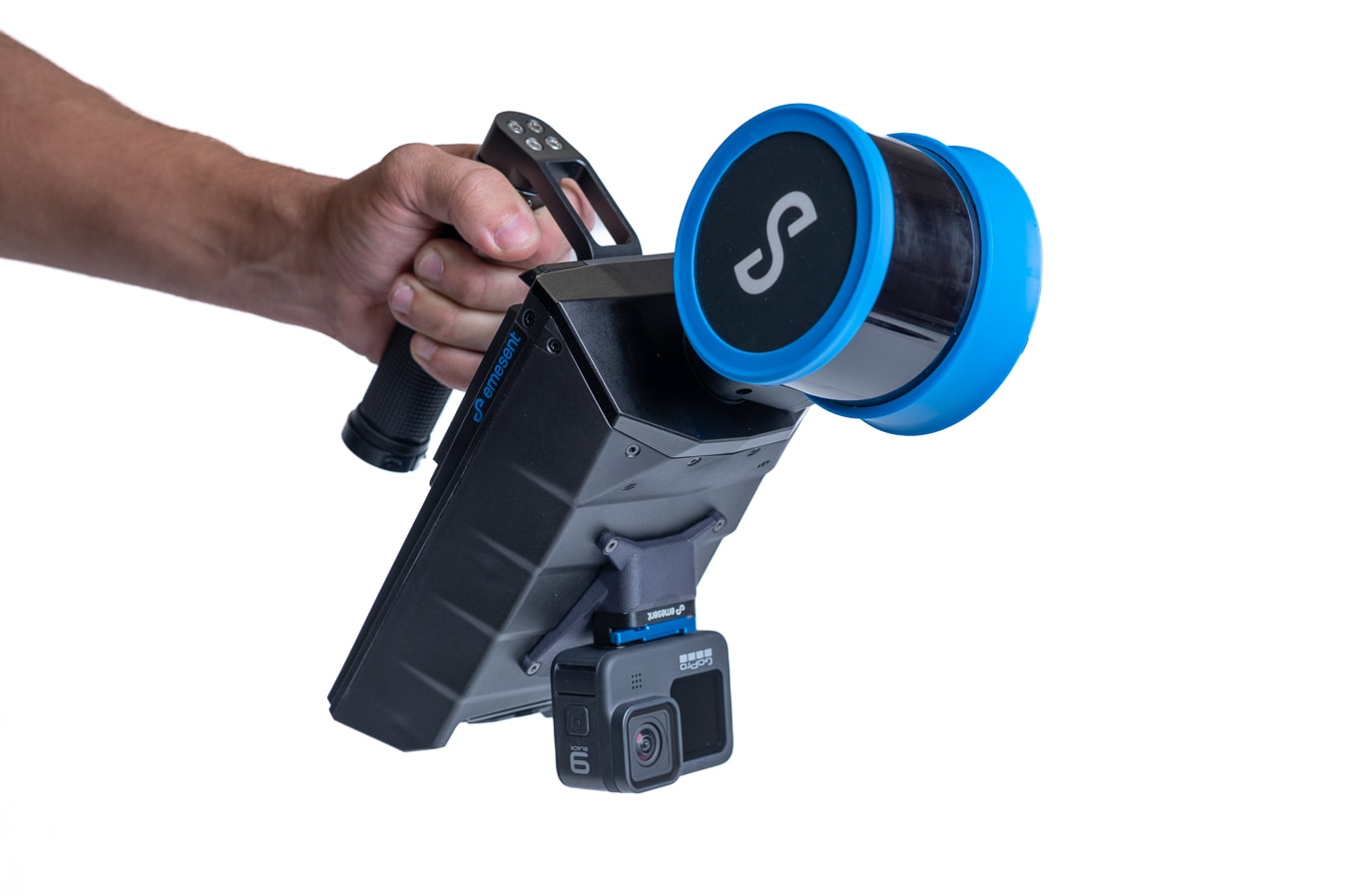 COLORIZATION KIT
Enhance your point cloud with true color for additional context, more clarity, and realism to achieve greater insights and reveal previously hidden details in your critical infrastructures. The rugged action camera attaches with a custom quick-release mount, allowing you to capture colorized scans as needed.
BACKPACK
Scan comfortably while walking and keep Hovermap secure when traveling with our hard case backpack. With a tough, water resistant polypropylene shell, the backpack provides external mounting and power for Hovermap. Inside, the backpack includes a custom cut foam liner and battery mounting suitable for V-mount style batteries up to 45mm high.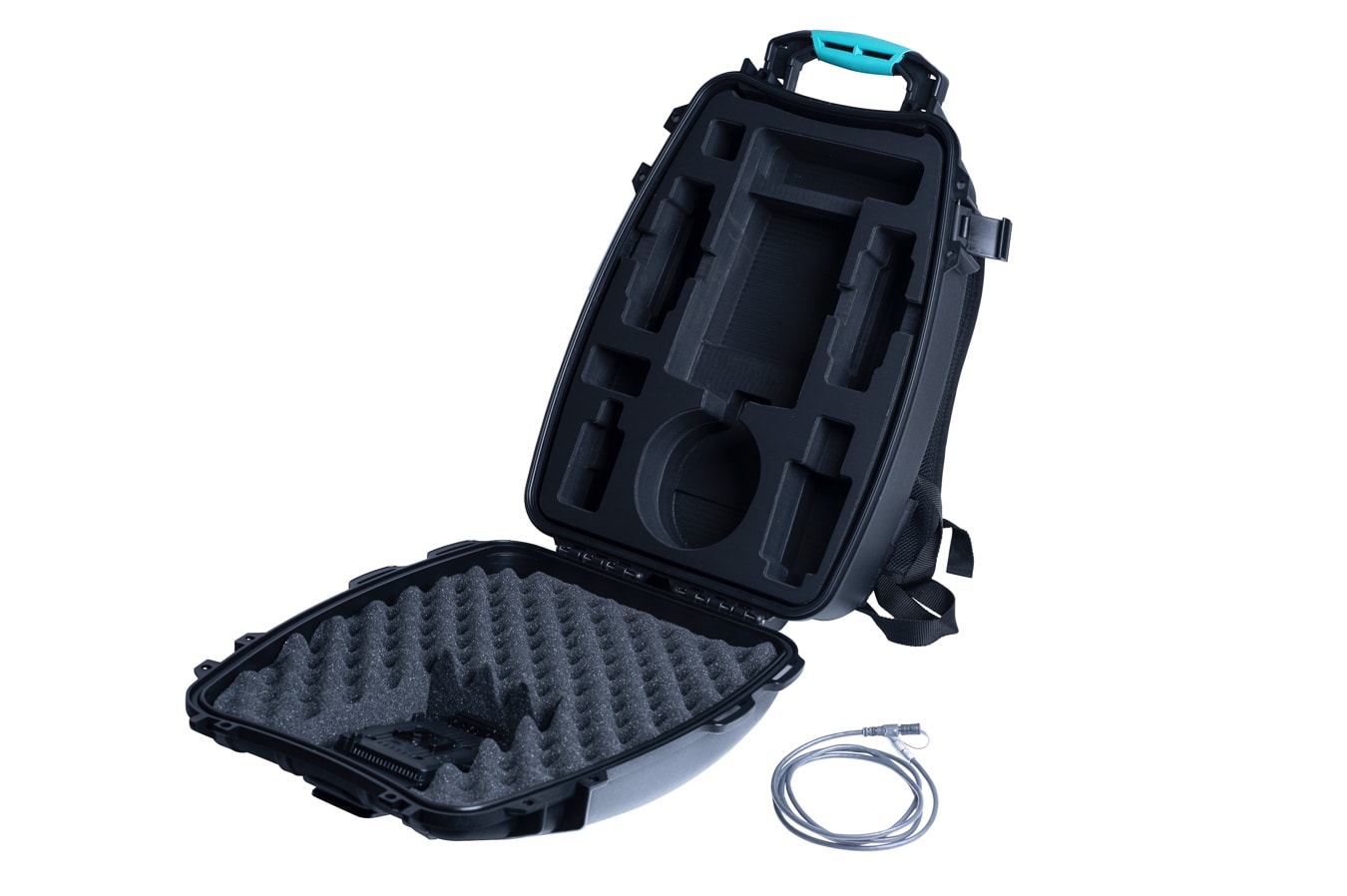 TERMS AND CONDITIONS
Eligible for new and existing customers who purchase a Hovermap ST or Hovermap ST-X with a 36 month minimum term
Only one accessory from the range is included
Cannot be used in conjunction with any other offer
Excludes shipping costs
No other substitutions will be made
Offer valid for quotes signed including offer between 01 April 2023 – 30 June 2023