Webinar: Enhancing Productivity and Safety at Trevali's Rosh Pinah and Perkoa mines
Watch this webinar to discover how Trevali's Rosh Pinah deploys Hovermap in its underground mine to support planned expansion.
Hear from Mr Wayne Hempel, Head of Technology & Innovation at Trevali, about how Hovermap has become an important tool in their digital mine strategy. Mr Gerhard Louw, Senior Surveyor at Rosh Pinah Zinc Corporation, will share how his team is making mining safer and more efficient. Mr Jamie van Schoor, Managing Director of our partner Dwyka Mining Services, will explain the workflow that allows consistent and accurate results.
Trevali is a global base-metals mining Company headquartered in Vancouver, Canada, with zinc, lead, and silver operations in Canada, Namibia, and Burkina Faso.
Watch this webinar to learn how:
deployment of Hovermap has reduced the total survey time for stopes by 86%
a 15-min flight replaces multiple CMS stope scans that used to take up to a day
better data quality improves stope reconciliation and geotechnical analysis and raise bore Easer hole planning, and produces a better triangulated DTM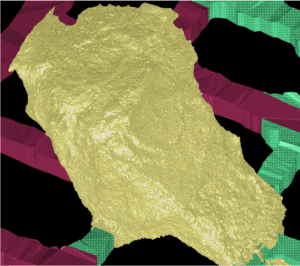 START MAPPING THE INACCESSIBLE