Fly, Drive, and Walk- to Collect Survey Grade Data
Mobile mapping over longer distances or in some of the more challenging, featureless environments has been limited by LiDAR capabilities – until now. In this webinar, James Pick, Business Development Director at Coptrz, will share how the Coptrz team captures survey grade point clouds, whether flying, driving, or walking. He will also share how they are processing this data for faster insights and improved decision-making.
Join this webinar to hear Coptrz's tips on how to:
Capture survey grade data with the most convenient method
View live point clouds to ensure you've captured everything you need,
Process, view, and analyze the point clouds for faster insights, and
Get the best results when capturing telecom towers and more.
James Pick
Business Development Director at Coptrz
James Pick joined Coptrz in 2017 to support survey and construction businesses to succeed with drone technology. He studied Surveying and Mapping Science at Newcastle University and explored the use of drones in his dissertation. Following this, he gained years of industry experience working as a Dimensional Control Surveyor in the offshore industry.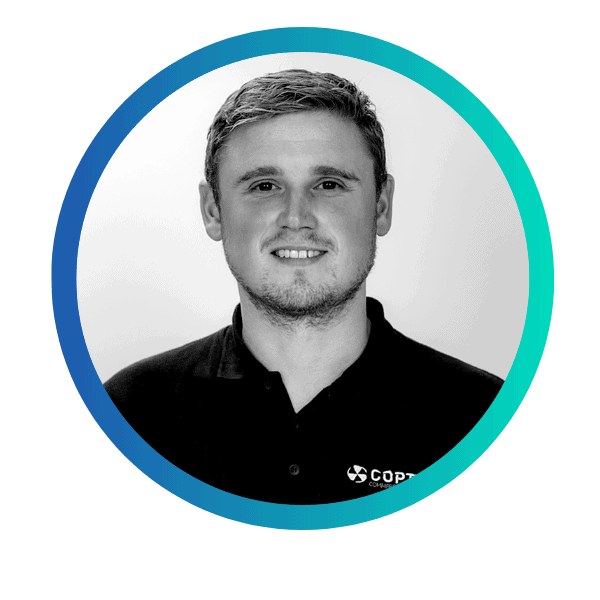 START MAPPING THE INACCESSIBLE