Favorite Aura features that will streamline your work
Aura, Emesent's integrated processing and visualization software, simplifies 3D LiDAR scanning workflows from capture to insight. It includes support for both Automated Ground Control Point and offers Multi-Frame rendering, and features improved filtering, detailed colorization, and more.
To ensure you're not missing anything that could help you work smarter, we've asked the Aura Development team to share their favorite features and tools from Aura.
The Automated Ground Control feature further increases the accuracy of Hovermap point clouds. To use Automated Ground Control in Aura, reflective ground control targets need to be captured in the scan. During processing, they are automatically detected and used to georeference the point cloud and improve accuracy.
"Automated Ground Control Point is an extremely useful feature for people needing survey grade point clouds of a large area in a relatively short time. And knowing that it will just keep getting better really drives me forward in my work on it."
Anh Tran
Software Engineer in Engineering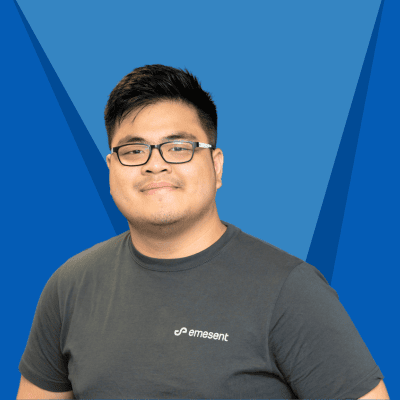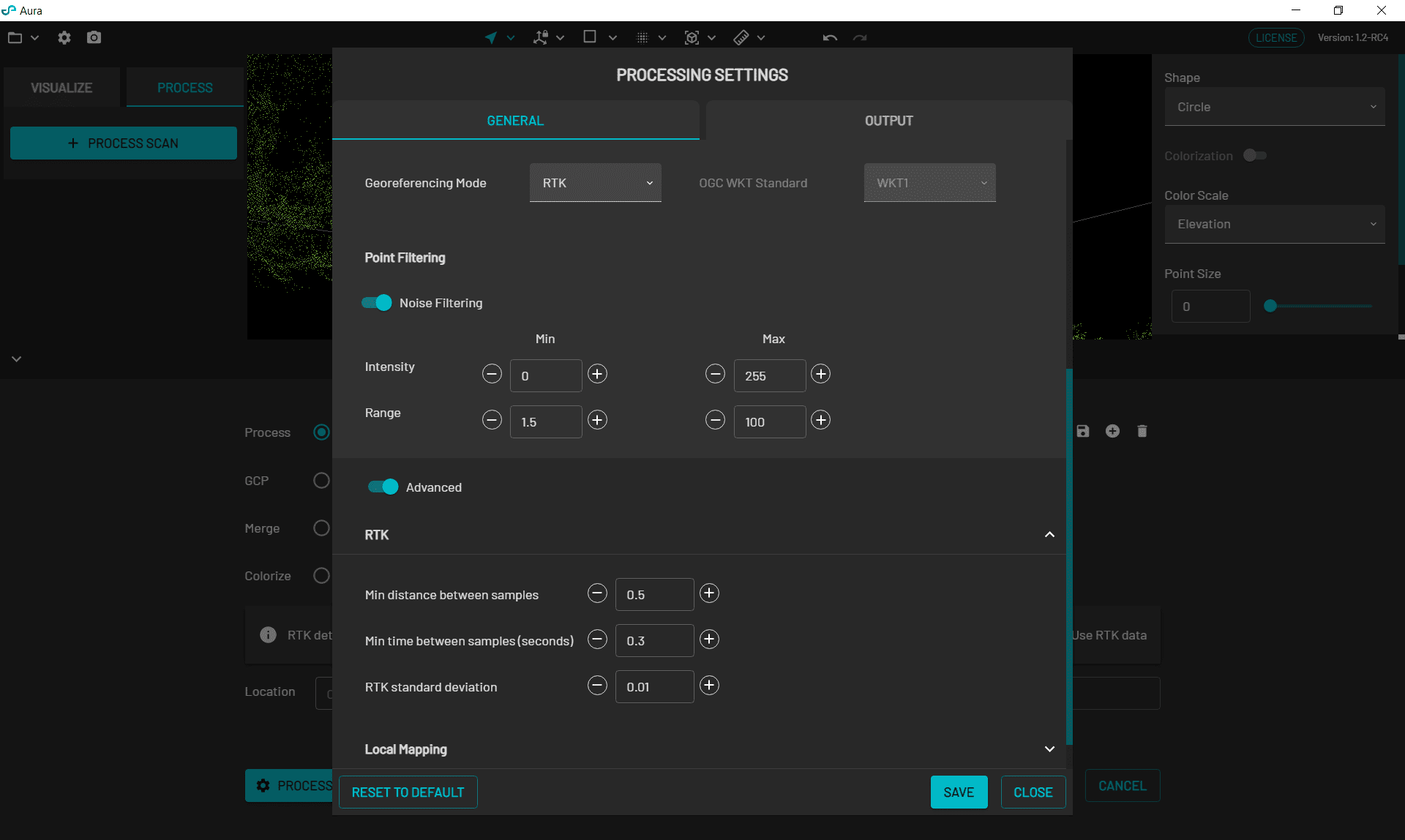 Aura includes a range of cleaning tools to help streamline the process for the operator. These include the SOR (Statistical Outlier Removal), DBD (Decimate by Distance), and Adaptive Noise filters to clean point clouds at the touch of a button.
"The new SOR filters in Aura have become a valuable tool for users by quickly filtering out the unwanted points to make point clouds more presentable. Our new filters go beyond the classic SOR filter by providing more accuracy and eliminating noise points that the classic SOR may miss. It really benefits the point cloud cleaning process by a mile."
Charlotte Morris
Graduate UX Researcher in Product Management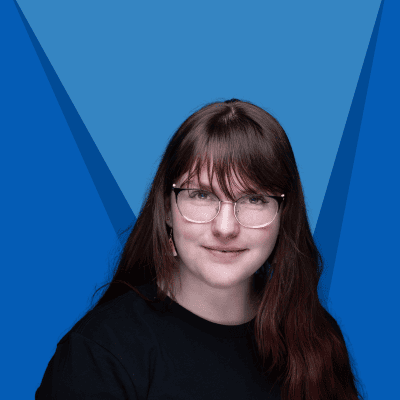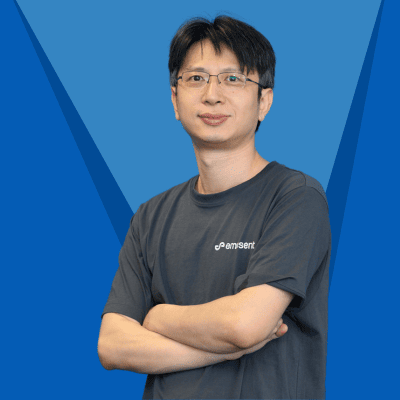 "The Adaptive Noise filter is a great tool because it removes noise while keeping features and details of the real scanned surface. It handles large-scale point clouds with low computation complexity and requires minimal configuration parameters."
Xuesong Le
Data Scientist in Engineering
Emesent's proprietary Multi-Frame Rendering algorithm efficiently visualizes your point cloud in the highest detail, no matter how dense the points or complex the asset, for improved decision-making. Learn more about its development in this article.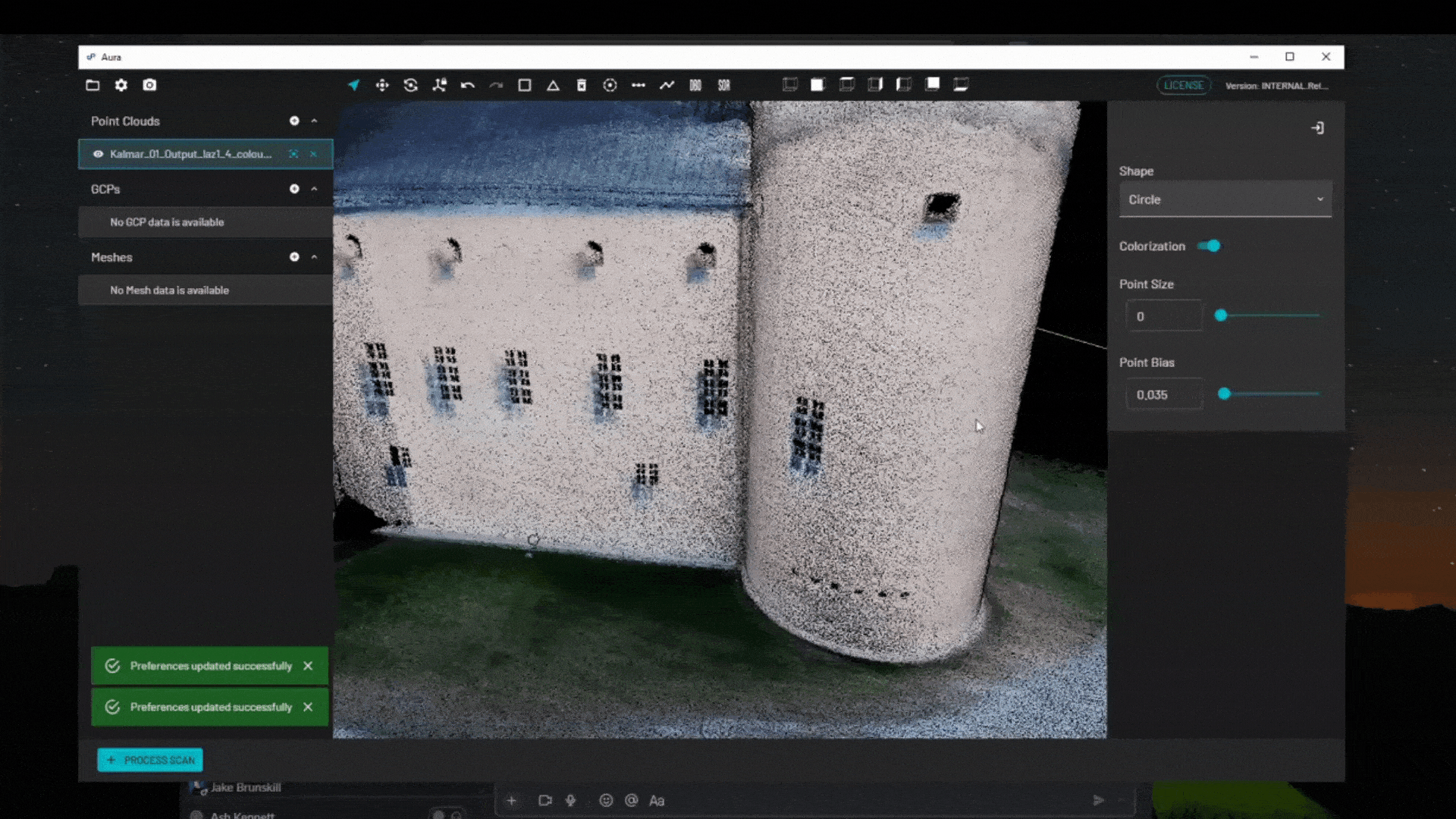 "What I find so powerful about Aura are the subtle features. Our rendering for example is first class; with multi-frame rendering you can effortlessly navigate and capture high quality images on point clouds that are billion plus in size on the most basic laptops and PC's. We have also spent a lot of time on the backend to build out our foundations to be more robust allowing us to deliver new features sooner. I'm excited on what is coming next."
Ash Kennet
Product manager and Senior Business Analyst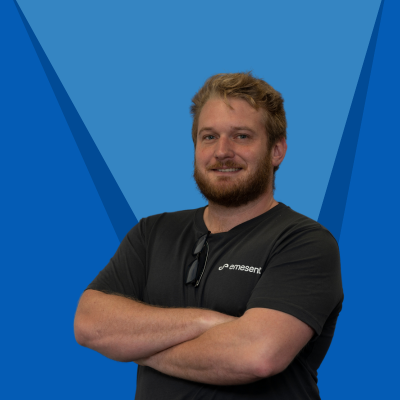 And to wrap up, the last word goes to the Aura Team Lead.
"I am most proud of the finished product – how easy it is to capture, process, and explore massive point clouds. I also appreciate how the multi-disciplinary team has come together to build a platform for Emesent's future."
Adrian Cook
Aura Team Lead & Visualization Lead in Engineering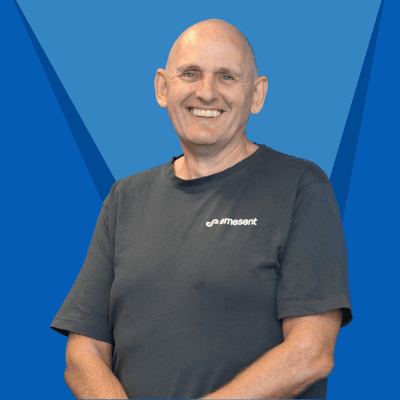 START MAPPING THE INACCESSIBLE