Failsafe
AL2 includes advanced failsafes and behaviors to deal with challenging conditions such as dust, thin wires, and communications loss. These enable robust autonomous flight that has been extensively tested in underground mines, forestry, and other challenging environments.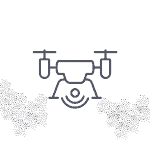 Dust Proof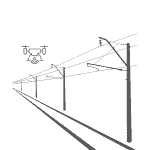 Wire Detection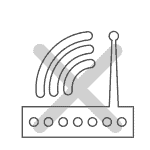 Fly Beyond Comms Range
Intuitive and easy to use
User Interface Features
Tap-to-Fly
Tap-to-Fly
Pilots of all skill levels can now perform complex missions with ease using the intuitive Tap-To-Fly interface.

Tap on the 3D map to set 2D, 3D or planar Smart Waypoints. Hovermap finds a safe route to the waypoint while avoiding obstacles. Set a waypoint beyond the current map extents and Hovermap will explore autonomously towards the waypoint using Guided Exploration. It will continue beyond line of sight and communication range until reaching the waypoint and then return to home.
Improved Pilot Experience
Improved Pilot Experience
To make the most of real-time point clouds, AL2 hosts a new pilot display with the rugged 10.1 inch, Samsung Tab Active Pro. Execute a mission with the tablet connected to your DJI controller for maximum accessibility and minimum fatigue, or walking scans using the detachable handle.
Real Time Point Clouds
Real Time Point Clouds
Hovermap is recognised for its rich and dense point clouds. AL2 now delivers those point clouds to pilots on-the-fly. Pilots can interact and explore the scan data as they operate the aircraft. Zoom, rotate and explore your scans to ensure you deliver the results you need.