Emesent pioneered the use of autonomous drones in underground stope mapping, ensuring a safer and more efficient mapping workflow than previous techniques. Now extending to other applications in mining, including capturing Digital Twins, Hovermap is essential to providing operational insights at some of the biggest mines worldwide.
Offering a uniquely versatile mine mapping solution, Hovermap can be deployed on a drone to provide autonomous mapping in stopes and vertical shafts, convergence monitoring in drifts, evaluation of new blast designs, and an accurate, up-to-date picture of inaccessible areas. It can also be used as a vehicle-mounted scanner to capture drives or lowered down raises and orepasses in a cage.
AWARD WINNING SOLUTION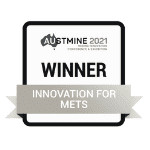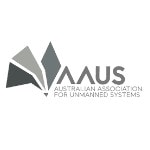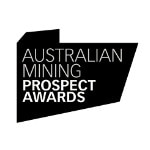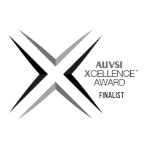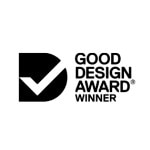 USE HOVERMAP IN MINING FOR
ACCURATE VOLUMETRICS
A quick Hovermap scan captures high resolution data to output high accuracy volumetrics for over/ under break calculations, volumetric reconciliations, material dilution and backfill paste scheduling.
IMPROVED MINE SAFETY
Hovermap provides improved awareness of ground and structural conditions and better visibility of hazards for mitigation before they become a problem. For example, shadows in CMS scanning may hide an overhang at the edge of the stope that could be fatal.
KEEP PERSONNEL SAFE
Remove personnel from hazardous areas by capturing high resolution point cloud data with a Hovermap-mounted drone, eliminating the need for risky capture methods like CMS or for personnel to go near a bund or drawpoint.
IMPROVED COMPLIANCE
The high resolution, shadowless data provided by Hovermap can assist with compliance with regulations like bund height and positioning, improving the safety of your mine
ENHANCED EFFICIENCY
Surveyors using Hovermap are able to capture data of voids and drifts up to 75% faster than using previous methods. Hovermap's remote autonomy capabilities allow surveyors to carry out scans quickly. Accurate, complete data allows for more confident planning, resulting in fewer production delays and reduced operating costs.
ACCESS THE INACCESSIBLE
Capture rich, 3D, shadowless images from previously inaccessible areas with Hovermap's autonomous capabilities. Investigate old workings that may have been untouched for over a century for reopening quickly and safely.
MONITORING FOR DEFORMATION
The detail of Hovermap scans allow for a richer understanding of geological structures and to assist in identifying deformations. Hovermap scans can help identify and track joint sets and faults throughout the rock mass. Repeat scans of drifts, orepasses, and chutes make it easy to monitor for change and track deformation over time to assist with identifying potential fall-of-ground areas.
ABOVE GROUND SCANNING
The same unit used autonomously underground can be used above ground as a drone-mounted, vehicle-mounted, handheld, or backpack-mounted scanner. Use it to capture stockpile volumes or infrastructure for digital twin creation, condition monitoring, or rehabilitation planning.
Underground Mining Applications
The applications of Hovermap underground are extensive thanks to its versatile deployment options. Hovermap provides you with greater underground insights that have not been possible before.
Above Ground Mining Applications
Accurate measurements and models are made possible without being dependent on GPS. Fly closely and safely with our Virtual Elliptical Shield (VESH) or walk the scanner through plant and other facilities.
CUSTOMERS USING HOVERMAP