Recognized for innovation – Hovermap, second in the 2020 AUVSI XCELLENCE Awards
Emesent's Hovermap has been awarded second prize in the XCELLENCE in Innovation category of the AUVSI XCELLENCE Awards.
Held by the Association for Unmanned Vehicle Systems International (AUVSI), the awards honor those advancing autonomy, leading and promoting safe adoption of unmanned systems, and developing programs with these technologies that save lives.
AUVSI narrowed down an accomplished pool of applicants to several finalists with Emesent and Hovermap announced the runner up during the Technology Innovation XCELLENCE awards ceremony at AUVSI XPONENTIAL on Tuesday, October 6.
"We are proud to have been recognized in the XCELLENCE in Innovation category," says Dr. Stefan Hrabar, Emesent CEO and Co-Founder.
"It is recognition of the years of research and hard work that has gone into developing the Hovermap's groundbreaking flight beyond-line-of-sight technology.
"Congratulations to all involved for their great achievements."
Combining collision avoidance and autonomous flight technologies, Hovermap can map challenging and inaccessible areas beyond the line of sight, keeping operators out of harm's way.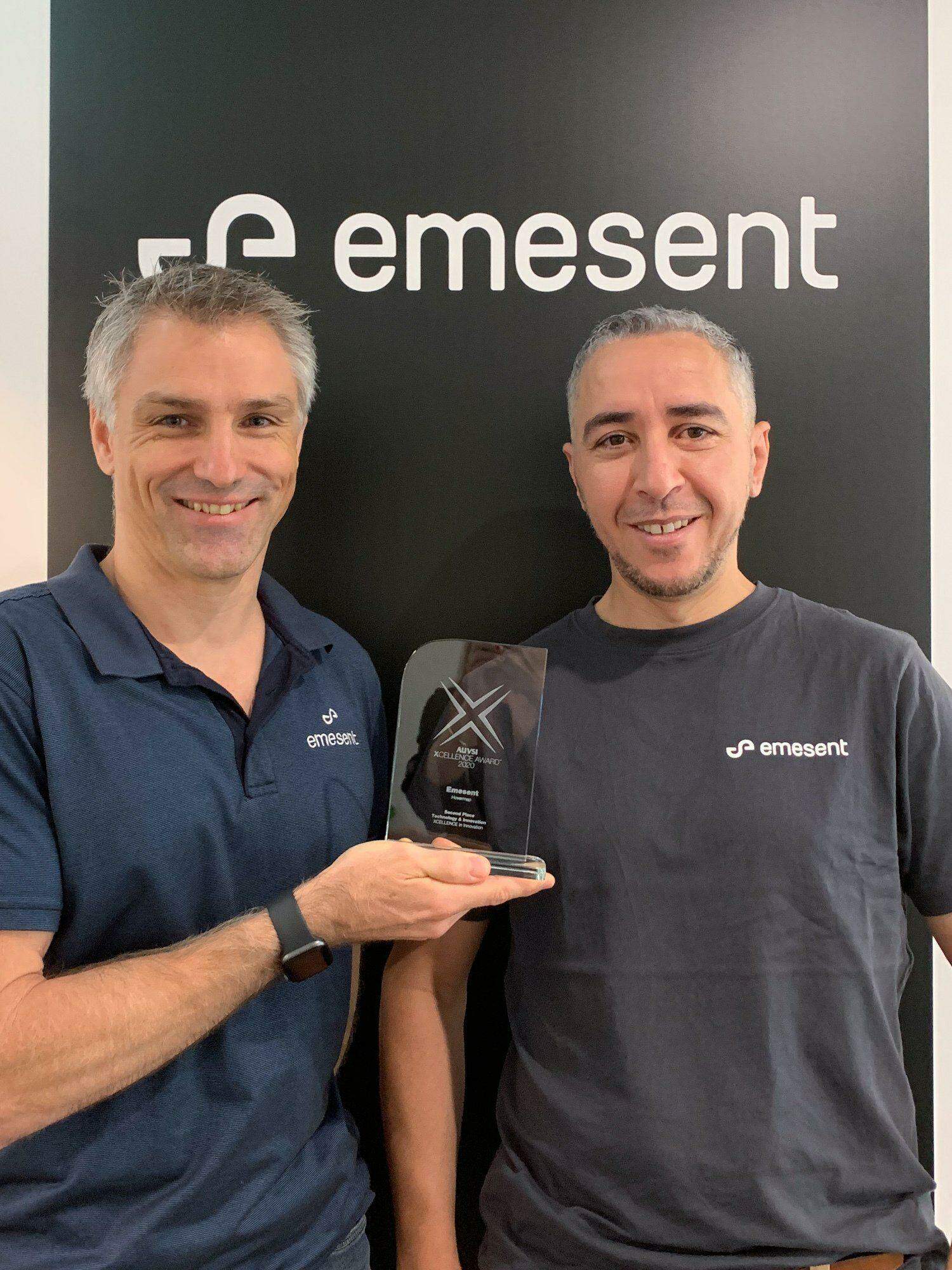 It is also uniquely versatile. Hovermap can be handheld, drone- or vehicle-mounted and can map challenging and inaccessible areas above ground, underground, indoors, or out. It delivers revolutionary efficiency, safety, and operational insights, which won favor with the judges.
The AUVSI XCELLENCE Awards is in its third year and encourages attendees to push boundaries.
"The rapid growth of the unmanned systems industry is reshaping our future by expanding business markets, providing consumers with innovative solutions, and even saving lives," said Brian Wynne, president, and CEO of AUVSI. "The XCELLENCE awards recognize companies and individuals who are achieving remarkable results with unmanned systems technology to benefit our communities."
Find out more about how Hovermap is keeping personnel safe with the autonomous beyond-line-of-sight, GPS-denied flight.
START MAPPING THE INACCESSIBLE