Emesent two years on: From start-up to global business
Beginning life as a CSIRO project, Emesent has now grown into a fully-fledged commercial enterprise that turned two this week!
Dr Stefan Hrabar and Dr Farid Kendoul, former researchers within the Robotics and Autonomous Systems Group within CSIRO's Data61, saw the real-world potential of their research. In 2016 they decided to turn these ideas into a commercial enterprise and after two years of incubating the opportunity within CSIRO they completed a VC-backed fundraise and founded Emesent in late 2018.
Two years on it's proven to be a good decision, as Emesent has grown to be recognised as a world leader in autonomous GPS-denied drone flight and LiDAR mapping. Hovermap, Emesent's flagship product, is known as a powerful autonomy and mapping solution, and boasts an impressive track record. Since its commercial beginnings, Hovermap has conducted more than 4,000 autonomous flights and has mapped over 600 stopes and more than 500km of drifts in more than 60 mining sites around the world.
To date, Hovermap has been shipped to customers across 25 countries. This is thanks to the growing distributor network and to the team of more than 40 staff working hard to push the boundaries of drone autonomy with Hovermap.
"Walking in and seeing all these people working away, it's amazing to think that all of that came from one idea – Hovermap," says Dr Hrabar.
'All these people' is a good way to describe the team that has grown from the original seven CSIRO staff to more than 40 at Emesent. There has been so much growth that the team has moved to a new office in Milton, which will allow for future expansion too.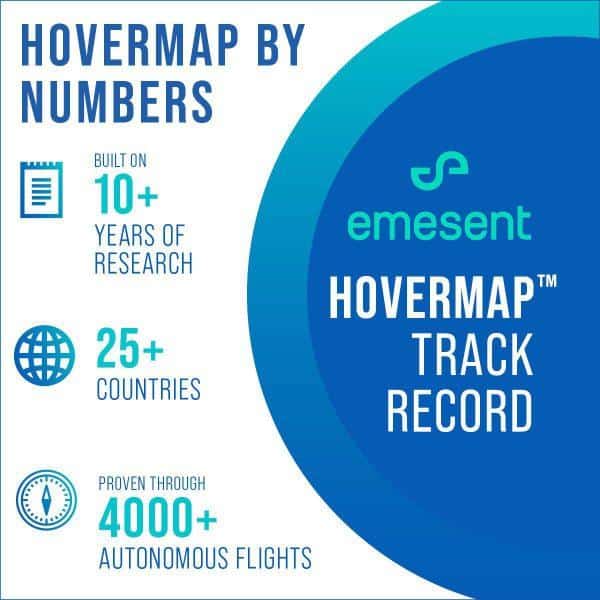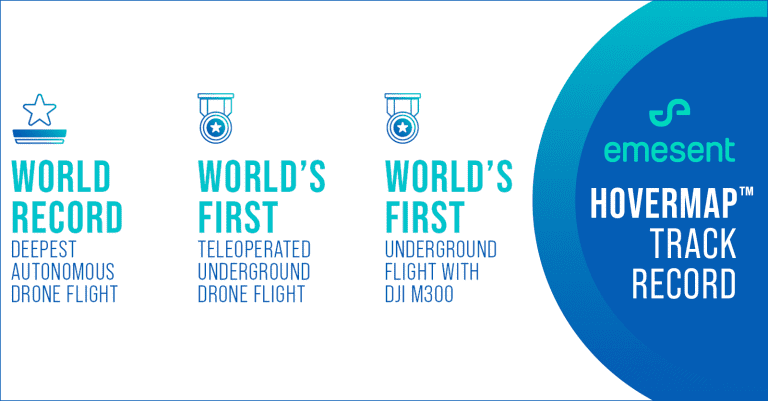 "It's also incredible how far the team has advanced the software in the last 12 months," says Dr Hrabar.
These software advances, like Autonomy Level 2 and colourisation have boosted Hovermap's capability, bringing additional benefits to customers.
Autonomy Level 2 (AL2) was released in July after more than a year of hard work. It allows the drone to self-navigate, and avoid obstacles beyond line of sight while being operated from a safe location. This new functionality is a game-changer for safety in mining and other hazardous, GPS-denied environments.
Colourisation, introduced in June, provides amazing datasets with a new level of reality capture, providing additional context for visualization and analysis.
There have also been advancements to Autonomy Level 1, the user interface for autonomy, and the launch of new accessories like the backpack, all of which make Hovermap more versatile and easier to use.
With so much achieved in two short years, it's amazing to think what problems Emesent might be solving in two year's time. After all, as Dr Farid Kendoul says,
"There is no limit to what autonomy can achieve. We want to keep pushing these boundaries."
START MAPPING THE INACCESSIBLE