Interpine are speeding up forest imagery plotting with Hovermap
Hovermap datasets combine with Interpine's customized deep learning algorithms for fast and accurate quantitative tree assessment.
Interpine Innovation is a New Zealand based forest consulting and data management company. It specializes in optimal decision making across the forest industry and invests in its commitment to "shaping the forestry of today with technology of tomorrow" with research and innovation.
Part of their mission is to extend the use of drones to provide innovative solutions to the forest sector. So when Hovermap was first displayed to New Zealand inventory foresters and resource managers at the 2019 ForestTECH, Interpine found it a natural fit for their innovative business.
They began using Hovermap in a series of forestry trials and the results have been positive, according to David Herries, Director, and GM of Interpine.
"From the ground, the unit works as a backpack scanning the surrounding forest completing tree diameter, form, quality, and height measurements when combined with Interpine's innovative LiDAR processing solutions. From the air on our fleet of drones the Hovermap collects LiDAR which penetrates vegetation canopies deriving both ground and vegetation 3D models, while also using its own simultaneous location and mapping (SLAM) technology to maintain position and navigate safely avoiding obstacles with or without GPS," he said.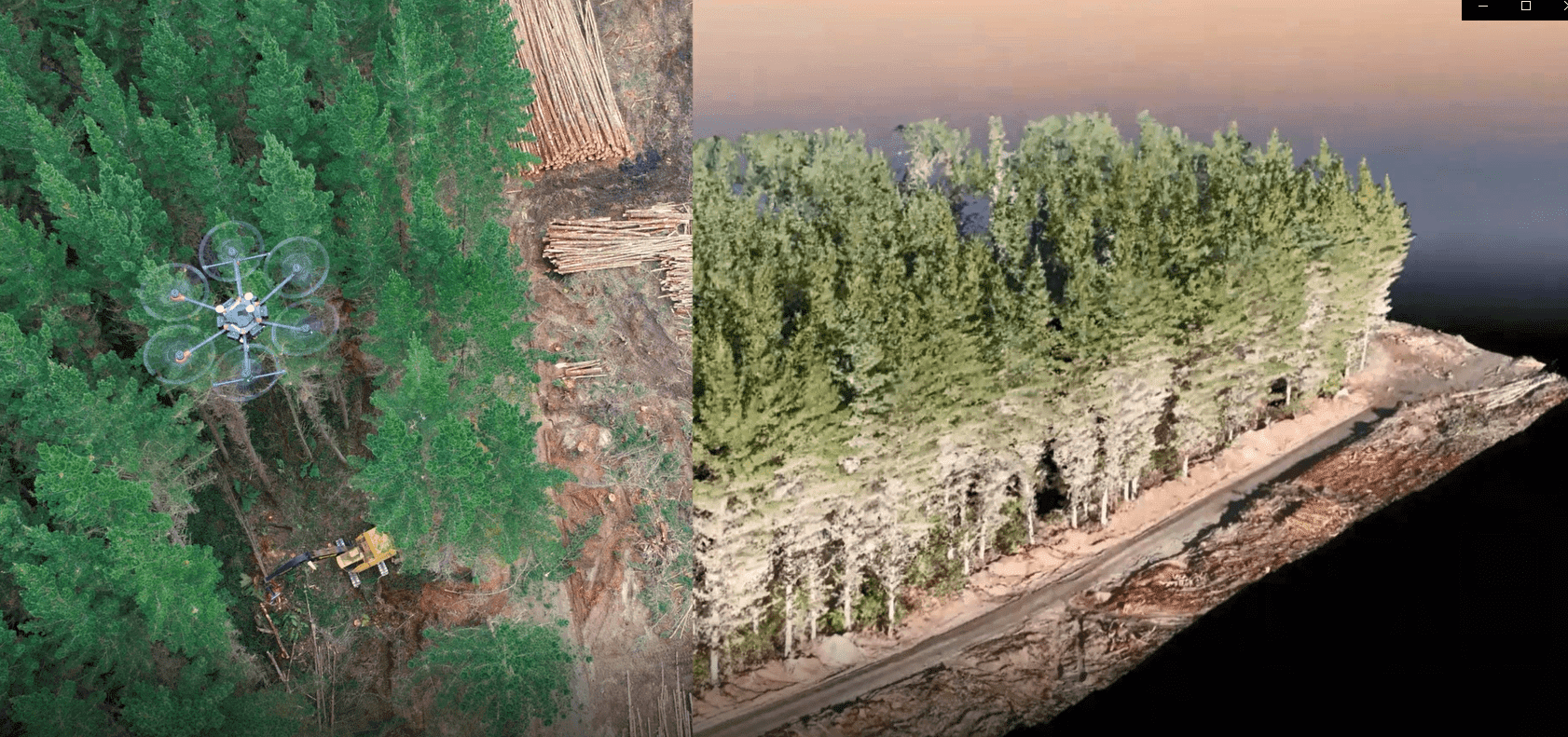 Hovermap has been especially useful with Interpine's aim of remotely assisting the heavy manual labor-intensive work required to collect on-ground forest imagery plots.
It reduces the required field crew from two to one. This single operator can gather the information through a backpack-mounted scan. Having the lightweight Hovermap mounted on a backpack allows them to keep their hands free.
In as little as seven minutes walking through the plot in a structured pattern, a very rich dataset is produced.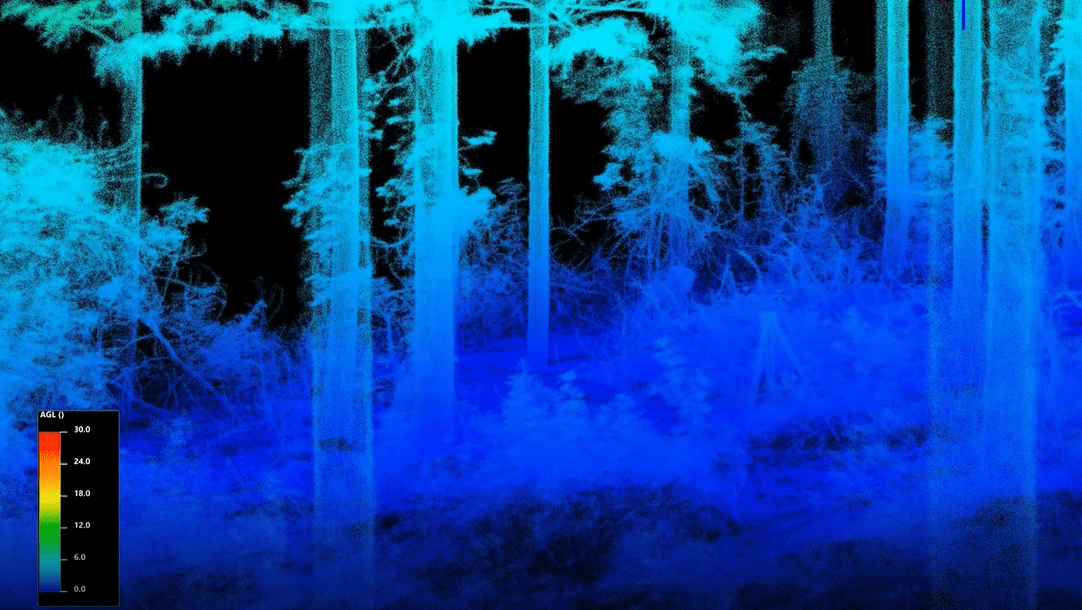 This dataset provides a full capture around diameter, with very little obscured tree stem form. Especially compared to traditional, tripod-based, terrestrial laser scanning (TLS), which gets a lot of obscured data from canopy. LiDAR's ability to penetrate canopy also provides a dataset with effective tree heights. Plus there is no statistical difference compared to a DBH* manual field assessment.
They then take this rich data and combine it with their customized deep learning algorithms for segmentation and qualitative tree assessment, that Interpine review using virtual reality.
Interpine will be showing Hovermap in action on Friday 20th November at a post conference workshop as part of ForestTECH 2020. The half-day, in-field workshop will be held in conjunction with Scion (New Zealand's Forest Research Institute) who have been assessing Hovermap's capabilities for automated tree detection and measurement.
For more about using Hovermap in forestry, watch how Interpine and SCION are using it in the Hovermap for Forestry webinar .
*Diameter at breast height
START MAPPING THE INACCESSIBLE