Hovermap compatibility expanded to European-made Zoe drone
We're proud to announce that Hovermap, our autonomy, and mapping payload, is now plug-and-play compatible with the Zoe aircraft from Acecore Technologies, made in the Netherlands. This seamless integration brings the power of Hovermap's proven autonomy functions to Zoe, allowing it to fly beyond-line-of-sight and communication range — even in challenging GPS-denied environments.
"We're excited to be expanding Hovermap's compatibility to this new range of aircraft," says Peter Dickinson, Head of Product Management for Emesent.
Acecore has built a reputation for developing high-quality drone platforms used in some of the harshest conditions on the planet. Their Zoe model has an impressive set of specifications that are well suited for Hovermap.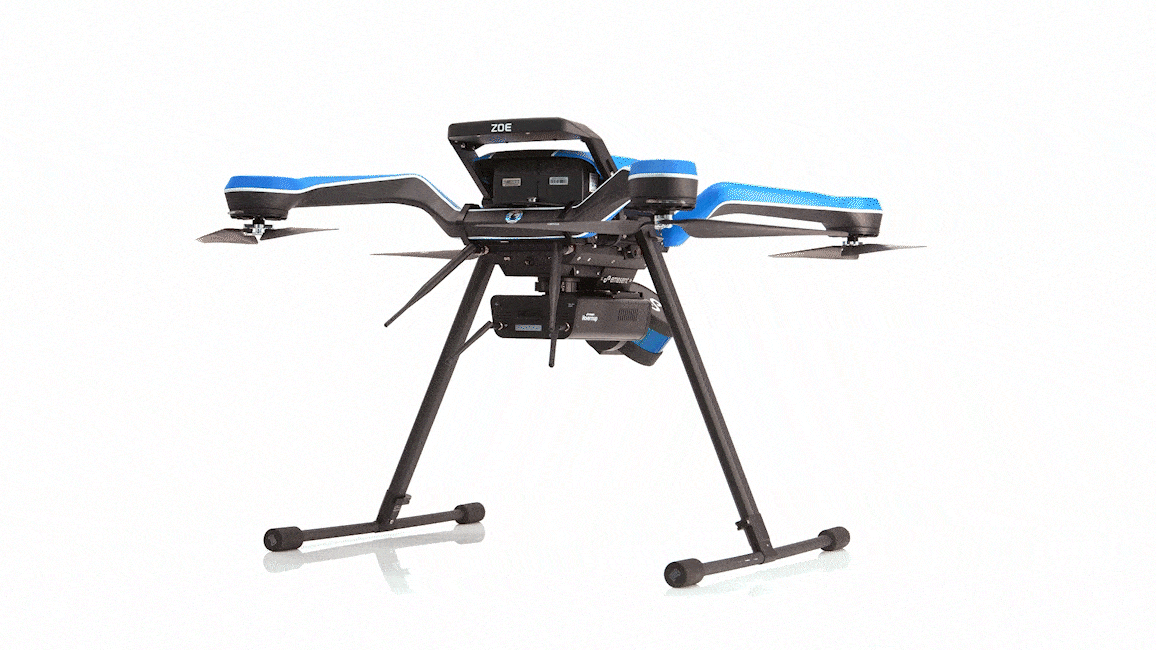 "Zoe's ability to handle harsh environments and carry a large payload make it a great match for Hovermap. It can carry both Hovermap and a full-frame gimballed camera, making the Hovermap-Zoe combination a great solution for aerial inspection and mapping work", said Peter.
Hovermap provides omnidirectional, LiDAR-based, collision avoidance and stable GPS-denied flight, allowing users to fly safely up close to, inside, or underneath assets, and above or under canopies to map them and capture detailed images. This includes everything from bridges, oil and gas rigs, and telecom towers to stopes, drawpoints, and orepasses, and forests. The combination of Australian and European technology makes the Hovermap-Zoe solution suitable for sensitive government or defense locations.
"This integration with Hovermap expands Zoe's abilities, bringing a new level of autonomy to our drones," says Jorrit Linders, Founder, and CEO of Acecore. "It's exciting to see industry leading companies taking advantage of our developer program to customize and integrate with our drones and distribute the final product as an OEM."
A key enabler for this integration was making Hovermap compatible with the open-source ArduPilot flight control platform, one of the world's most popular flight controllers, installed in over one million vehicles worldwide. In the case of Zoe, this is run on the Cube hardware. Hovermap is compatible with both the Cube Orange or the Cube Blue, which is made in America.
Hovermap's autonomy is integrated with ArduPilot at its core, providing full control of all elements of the flight controller and providing an extremely robust solution. The ArduPilot compatibility will enable Hovermap integration with many more drone platforms going forward.
"The launch of the Hovermap-Zoe platform and the ArduPilot integration is another step towards expanding Hovermap's versatility and its variety of uses," says Dr Stefan Hrabar, Emesent CEO and Co Founder. "It opens up a world of possibilities for the future and enables us to give Hovermap users more choice when it comes to the platforms they can use for capturing data."
The powerful Hovermap-Zoe solution will be presented by Emesent North America at the Commercial UAV Expo, running from 7th to 9th September in Las Vegas. After which, Hovermap-Zoe will be available worldwide through Emesent's global reseller network.
TAKE A CLOSER LOOK AT HOVERMAP – ZOE
START MAPPING THE INACCESSIBLE