Emesent and Robotic Skies partner to provide local servicing for customers in the Americas
Emesent is pleased to announce a new service partnership with Robotic Skies that will mean users in the Americas get their Emesent products serviced and repaired locally.
Robotic Skies provides professional maintenance, repair, and inspection programs to keep unmanned aircraft systems running safely and productively. In addition, they have received extensive technical training on Emesent products. The Robotic Skies network of over 140 service centers through the Americas will now support Emesent products as their use and need for maintenance continues to grow.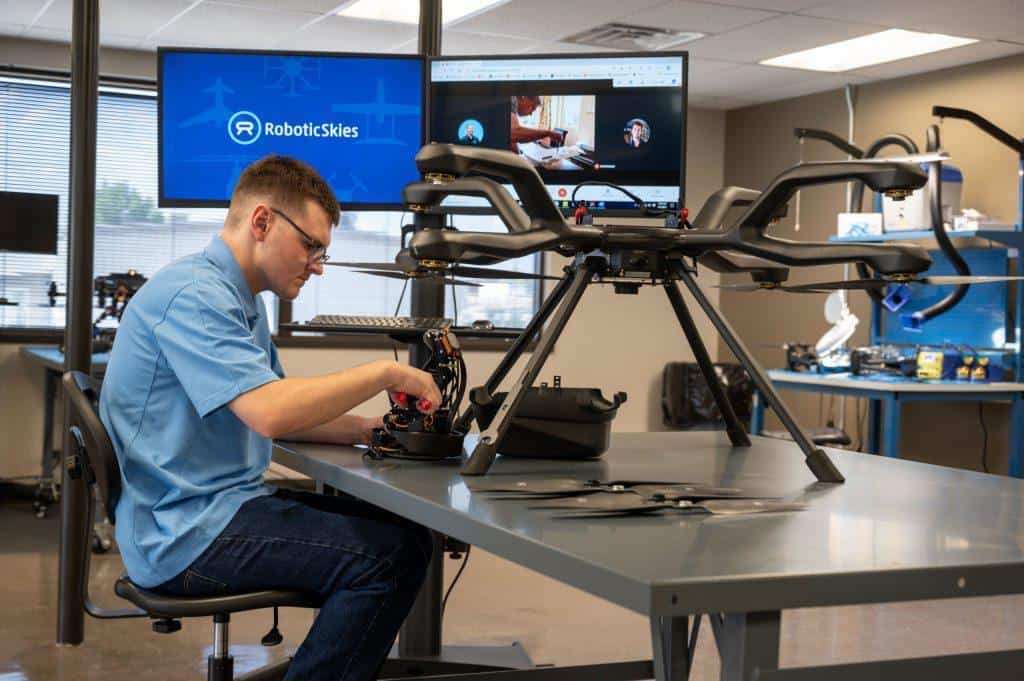 "We're excited to add Emesent's advanced UAS and LiDAR technologies to our extensive support capabilities, and we look forward to helping customers throughout America stay ready for any mission," said Brad Hayden, Founder, and CEO of Robotic Skies.
Emesent Senior Vice President of Sales & Customer Success, Jim Stuart, said the partnership will allow Emesent customers to get back to work sooner and help ensure an even better customer experience.
"Partnering with Robotic Skies expands our ability to provide our customers with timely support and ensure their Emesent products remain dependable. It shows our commitment to supporting all of our customers across the United States."
Robotic Skies will provide Emesent customers with maintenance and service for their Hovermap units or drones purchased through Emesent. Emesent customers that require maintenance or service on their Hovermap or drone should get in touch with the Emesent Success Team through the Customer Portal.
To find out more about Robotic Skies and their offerings, visit their website.
START MAPPING THE INACCESSIBLE