Emesent doubles down on global growth after closing $32 million fundraise
Award-winning Australian autonomous mapping and data analytics startup Emesent is ready to execute its ambitious global expansion plans after closing an oversubscribed $32 million Series A round.
The raise was led by Australian investment firm Perennial Partners, with significant funding from international investors Tiger Global and TELUS Ventures.
Lead seed round investors Main Sequence and Archangel Ventures also participated.
Emesent co-founders Dr Stefan Hrabar (CEO) and Dr Farid Kendoul (CTO) will use the funding to accelerate the company's already rapid global growth targets and expand its reach into new industries.
"We have grown from seven to 130 staff in just three years, by establishing ourselves as a global leader in our industry, with more than 300 customers in more than 40 countries," Stefan said.
"Autonomous data capture and analytics is providing significant benefits to the mining and infrastructure sectors, with very clear returns on investment in terms of safety, productivity and yield."
Stefan said Emesent's capital raise would enable it to double the size of its engineering team, particularly in the area of data analytics.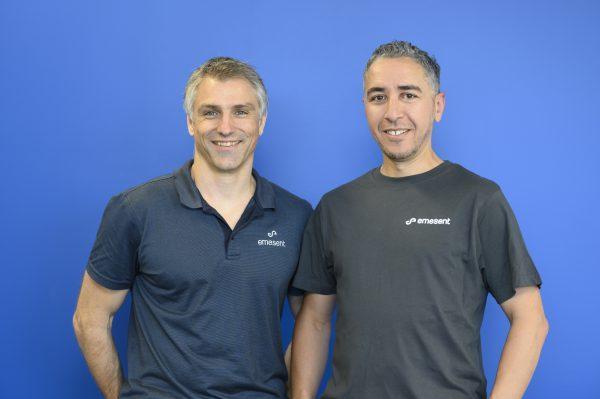 "This will ensure we're developing end-to-end solutions for our customers, from autonomous data capture through to autonomous analytics," he said.
"We're also building a state-of-the-art manufacturing, calibration and test facility near our Brisbane headquarters to meet growing demand, as well as opening offices in the US and UK."
Emesent has had huge success in the mining sector.
Its award-winning Hovermap technology has helped conglomerates like BHP, Glencore and Anglo American obtain high-quality mapping data that was previously inaccessible, helping to improve safety and productivity.
Stefan said Emesent's expansion into new markets meant those sectors could also benefit from the company's autonomous data capture and analysis solutions.
"Our drone autonomy, LiDAR mapping and analytics technology will certainly benefit the architecture, engineering and construction (AEC sector), as well as the oil, gas and defence markets," he said.
Perennial Partners' Portfolio Manager Karen Chan said the team was excited to partner with Stefan and Farid as they continued to take Emesent global.
"Its best-in-class technology is disrupting the manual and inefficient nature of asset and infrastructure management, through enabling businesses and operators to reach inaccessible areas, improve safety for employees and reduce downtime," she said.
Tiger Global partner Griffin Schroeder said Emesent was pushing the boundaries of what could be done with drone autonomy.
"Emesent's leading drone-based data capture platform gives companies unprecedented access to some of the most challenging geographies," he said.
"From a safe distance, enterprises can now collect high-quality data that was previously impossible to acquire."
START MAPPING THE INACCESSIBLE