Achieving Survey Grade with SLAM-based LiDAR mapping
Unrivaled SLAM Accuracies and Workflow Efficiencies with Hovermap ST and the Automated Ground Control Feature
Watch this webinar to hear from Emesent CEO and Co Founder Dr Stefan Hrabar and Emesent Technical Sales Manager Jordan Herrmann as they share how the new Hovermap ST and the Automated Ground Control feature revolutionize mobile mapping and provide unrivaled SLAM accuracy and workflow efficiencies.
Simultaneous localization and mapping (SLAM) based systems have proved their value for rapid mapping of complex environments, but achieving survey grade accuracy and repeatability has been a challenge in some environments. Surveyors were faced with a compromise between fast data capture and data accuracy, depending on the job requirements.
This is no longer the case with Emesent's Automated Ground Control feature, which enhances the Hovermap SLAM solution to remove SLAM drift and produce survey grade, georeferenced point clouds.
Watch this webinar to learn:
how you can capture survey grade point clouds with the versatility of a mobile scanner
how the automated georeferencing in Emesent's new Automated Ground Control improves your point cloud
how the automated target detection in Emesent's Automated Ground Control allows you to streamline your workflow
how the new, IP65 certified Hovermap ST will enable you to scan in more areas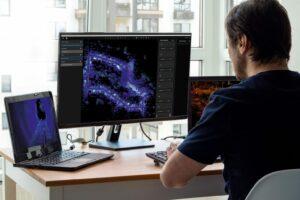 Speakers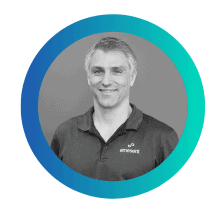 Stefan Hrabar PhD
CEO & Co Founder, Emesent
Dr Stefan Hrabar has been at the forefront of drone autonomy R&D for nearly 20 years. Following his PhD in Computer Science / Robotics on this topic, he spent 13 years at CSIRO, where he continued his work on vision and LiDAR-based perception and navigation for drones. He led the development and commercialization of Hovermap in CSIRO and cofounded Emesent in 2018 to bring this ground-breaking technology to market.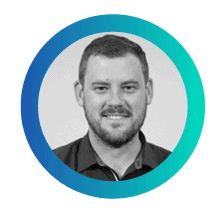 Jordan Herrmann
Technical Sales Manager, Emesent
Jordan Herrmann is a highly-regarded mining professional with over 16 years of experience using LiDAR for mining applications working closely with site geologists, geotechnical engineers, and surveyors, as well as corporate management teams. As the Technical Sales Manager at Emesent, Jordan strengthens the sales and technical functions by supporting customers with best practices and insights into getting the most value from their Hovermap investment.
START MAPPING THE INACCESSIBLE