Case Studies
Engineering & Construction
Geospatial
GeoZICHT Achieves Entire Traffic Bridge Inspection
GeoZICHT sought a tool to enhance the collection of complete visual inspection data for bridge inspections while also increasing the overall safety of the underlying process.
As the bearer of the highest stress load, the bridge deck and its supporting superstructure are considered critical inspection areas for maintaining a bridge's structural integrity.
However, conducting such inspections, especially under the deck, is difficult and hazardous, requiring auxiliary accessibility equipment for manual inspections or the hazard of GPS-denied environments, especially over water, causing erratic and unstable flight for drones.
Using Hovermap, GeoZICHT were able to:
achieve up to 25% better coverage,
improved safety for the survey/inspection team and equipment,
complete outputs for bridge inspections, and
increased quality and quantity of usable images.
"With Hovermap, we are now able to collect inspection images at locations that we previously couldn't reach or only in perfect weather conditions." Bob van der Meij, GeoZICHT
Find out how in this case study.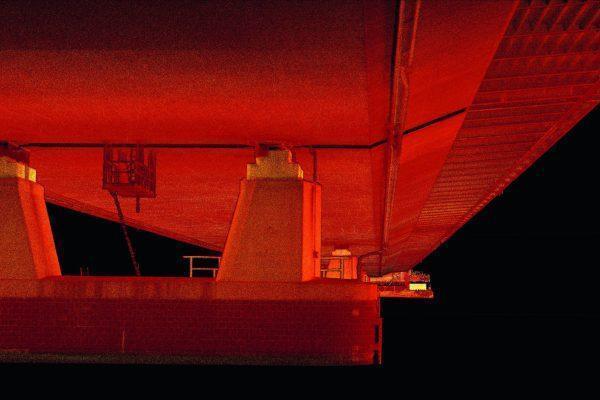 START MAPPING THE INACCESSIBLE