Hovermap enables accurate and complete digitization of UNESCO listed building
First unveiled at the 1880 Melbourne International Exhibition, the Royal Exhibition Building is one of Melbourne's most famous landmarks and richly deserving of its status as the first building in Australia to ever be awarded UNESCO World Heritage status.
Now, thanks to XM2, the Royal Exhibition Building has been immortalized – in a very modern way. XM2 is an aerial cinematography company providing services to international film and television companies and are experts in data capture from a drone.
The scan of the 150 m (490 ft) long building was conducted in two separate 10-minute flights using a Hovermap mapping payload attached to an XM2 custom-built drone. It provided information for the accurate and complete digitization of this historic landmark.
The 3D mapping of heritage landmarks is of great importance to surveyors, builders, architects, academics, and even tourists. A complete and accurate scan of a historical landmark creates a digital twin which can be consulted in the event of needing to rebuild after a natural disaster (e.g. Christchurch Cathedral in New Zealand) or when planning extensions, used for routine building maintenance, architectural and curatorial study, or even shown to tourists eager to see it but unable to make the trip in person (digital tourism).
Hovermap's versatile and flexible design means it can be used mounted to a vehicle, backpack, or drone and easily be switched between the various platforms. Typically, aerial scans are conducted for the exterior of the building, and the interior can be scanned walking to ensure a complete digital replica of the landmark is captured.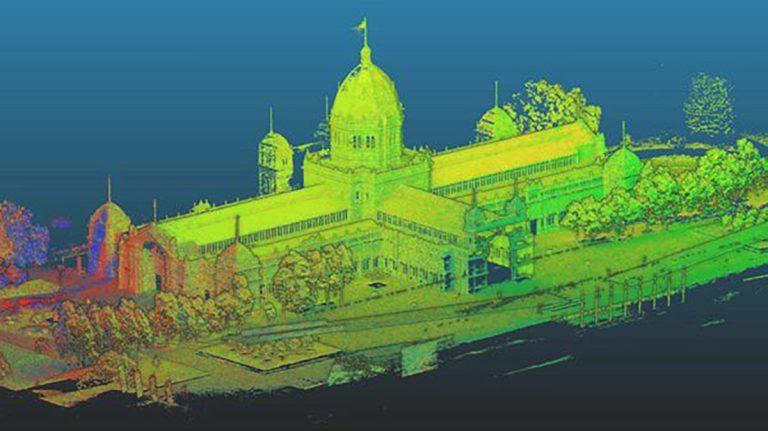 Hovermap has an advantage over traditional scanning methods, such as terrestrial laser scanners (TLS). As TLS are ground-based and usually mounted on tripods for stability, they require laborious set-up, pack down, and moving from location to location in order to capture the entire building. And even then, they encounter a perennial problem: how to capture the building's roof. Hovermap makes problems such as these a thing of the past. Another welcome feature is its omnidirectional Collision Avoidance. Available when mounted to a compatible drone, it acts as a safety bubble, protecting both the landmark and the drone.
In a modern world that is becoming more prone to natural disasters, preserving the heritage landmarks that are a vital part of our history will increasingly include creating accurate and complete digital records. This is now possible thanks to mapping technology such as Hovermap.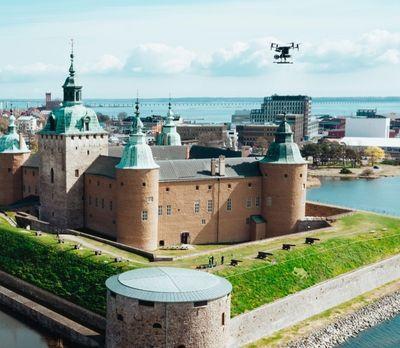 Find out more about the digitization of heritage landmarks in the following case study on the Kalmar Castle in Sweden.
READ THE CASE STUDY
START MAPPING THE INACCESSIBLE