DARPA Competition Drives Autonomous Exploration
Watch this webinar to learn how placing second in the DARPA SubTerranean Challenge allowed Emesent to advance their technology's autonomous capabilities in exploration and mapping in underground environments.
Dr Farid Kendoul, Emesent CTO, Co Founder, and Emesent lead for the CSIROs's Data61 – Emesent – Georgia Tech team, will talk about his experience in the competition and how these new technologies will help people in the future.
DARPA's (the United States Government Defence Advanced Research Project Agency) Subterranean Challenge is a competition designed to produce robot fleets that can autonomously traverse dangerous GPS-denied areas and obtain a situational awareness before humans are required to enter. After years of competition and three rounds, the CSIROs's Data61 – Emesent – Georgia Tech team came second, in a nail-biting tie-breaker after scoring equal points with the winner.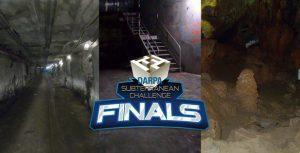 In this webinar we will cover:
What the DARPA SubTerranean Challenge involved and why it's referred to as the Olympics for Robotics.
Overview and evolution of the system that our team developed during the program's three years.
Some capabilities developed by Emesent and its partners (CSIRO Data 61 and Georgia Tech) to be competitive in the challenge, including

Real-time multi-agent mapping,
Collaborative exploration of unknown environments,
Operating a team of heterogeneous robots from a remote ground station,
Robot-deployed wireless communication network,
Navigating and searching challenging GPS-denied environments,
Automated artefacts detection, classification and reporting, and
Remotely launching drones from a ground robot.
The benefits these capabilities can bring to those working in hazardous areas.
Speaker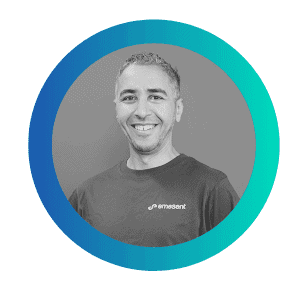 Farid Kendoul PhD
CTO and Co Founder, Emesent
Farid Kendoul has over 18 years of experience in robotics R&D and the drone industry. He is passionate about developing advanced technologies for autonomous systems and translating them into impactful commercial solutions. Farid Kendoul has Engineering, Master and PhD degrees from the University of Technology of Compiegne (France) and has held positions at Chiba University (Japan), CSIRO (Australia) and NASA JPL (USA).
START MAPPING THE INACCESSIBLE